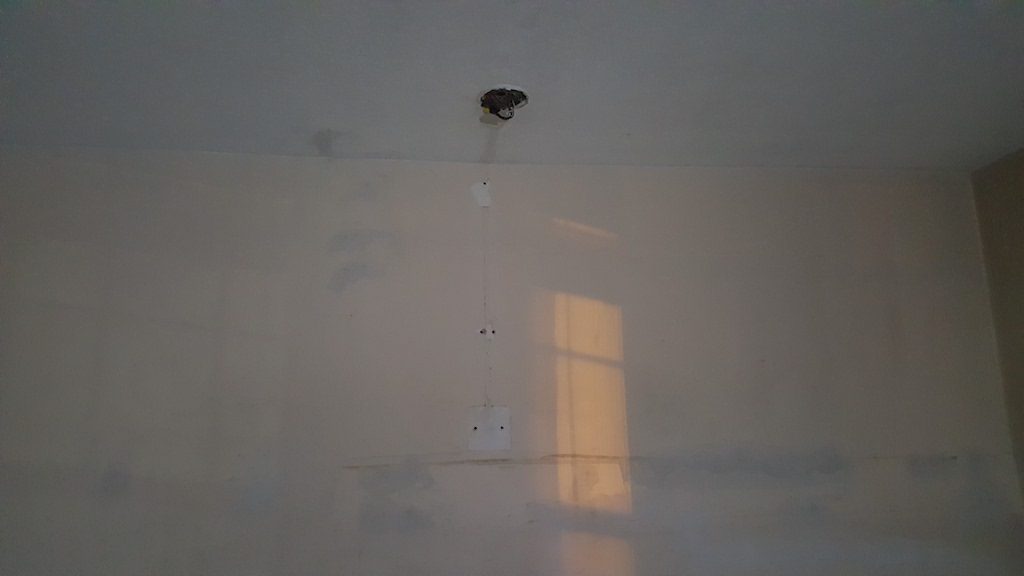 So this morning my conscience sez to me…
In our struggles against Trumpagelicalism, let's pause a sec.
You feel betrayal, yes. You feel wounded. You, at your best, feel anger and even rage at what is being done to your immigrant, POC, poor, and other neighbors by Trumpagelicals. You're dismayed continually at the corporate takeover of science and environment by people who despise both. Your intellect and your feels are insulted, injured at the stupidity of Trumpland. And you feel a cold horror at what has been done to the Gospel Message by Trumpagelicalism. None of that changes. But. No, listen… don't turn away. Those Trumpagelicals are also your neighbors. You, sez conscience again to self, kind of like having an abstract enemy to whack. Why, it reminds me of… (oh no, please don't say it!) Trump.
You must not forget that human beings are complex blends of feeling, thought, and belief. You of course included. Your Evangelical neighbors and relatives are themselves trying to sort things out… some more honestly than others. You're not their judge. I am. As I am yours. (Hey, when did this shift from a conversation with conscience to a conversation with God?) (Silly man, I speak to you often through your conscience.)
You may in fact discern facts correctly. How you react to what you discern is as important as how accurately you discern. Discerning is a form of judgement, yes, and I do not forbid it despite what some say. But love must be the foundation of discernment, along with truth.
Sharp reproofs are not wrongful judging in and of themselves. But they are, in your case, sometimes more cries of pain at what is being done to others and, yes Jon, even to Me. The trouble is when you allow those cries of pain to bend toward a depersonalizing hate for others. Take care. Love your enemies. Are some who call themselves my followers my enemies? Yes. But I love them, pour mercy down on them, just as I pour mercy down into your life, child.
You are not righteous. You keep half-forgetting that. You want to force the issue, force white Christians who have sided – and they have, some of them – with Satan to repent and turn away from their idolatrous nation-worship and worship of whiteness in the guise of religion. You will fail at that. Look at my history with evil. Did I ever force my people to obey me? Israel did not. And through history the Church did not. And is not now.
And Jon, did you always obey me? Have you always obeyed me? I note your silence as admission.
Love is what I require of you. Stop. Before you begin ranting about 'How can I love racists who use your name as apologetic to violate every verse of Matthew 25.' Do you think I don't see? I am not mocked by these people. What they reap they do sow, even in the here and now. But that is between them and myself.
Don't misunderstand. You are right to speak out. Silence isn't what I require of you, my friend and brother and beloved. Quiet yourself now, and hear me.
All must be rooted in love. Your fiercest word will be fitly spoken if you remember the other is a person. Even, and especially for you, the Evangelical supporter of this regime. Part of your rage is rooted in your own sense of having been wholly and thoroughly betrayed. But dear friend, remember Judas. Remember Peter. Remember even yourself. You have not always stood by me. Perhaps you will fail me again, and if you do, I will wrap you in my love and mercy and lift you up to walk again with me… if you will walk with me. Because my way is love and always will be love.
Stand with those who are persecuted, identify with those I identify with, speak against injustice especially when it comes from those using and abusing my name. But. Love. Jon, you must never, ever lose sight of your own utter need for my love… and your responsibility to be a conduit of that love to my enemies. Even, especially, those enemies so blinded by their own self-righteousness that they fail to admit their pride of race and idolatry. As someone who himself struggles with pride and self-righteousness, will you let me love through you? I do love you. I do. I love you. Will you love me?