When my mother died and was cremated, we six took her ashes and in the back yard of the house we'd grown up in formed a circle. We took my father's ashes, which had been saved for just this moment, and carefully opened both of the thick plastic bags. And then we took turns removing from each bag a portion of what remained of each of my parents, commingling the ashes together into a large bowl. We each, while doing so, voiced a respective memory or thankful prayer.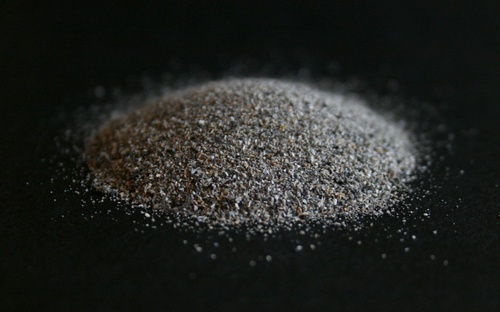 The ashes ended up on our fingers. With an astonishing desire I suddenly so wanted to lick the ashes from my hands, to taste my beloved parents' material presence. I did not, but only because the eyes of my five siblings might — I thought then — have cataloged yet one more oddity in their already eccentric brother. But oh the power of that nearly overwhelming, if momentary, urge.
Later, my precious sister Laurie blurted out, in a voice of confession, that she too had felt that urge to taste. I echoed her with my own confession. At least there were two of us!
Today, reading Anne Lamott's "Traveling Mercies," I sadly smiled in recognition. She writes at length about her friend's death and the ashes, and — yes, there it was — that same urge:
"I licked my friend's ashes off my hand, to taste them, to taste her, to taste what was left after all that was clean and alive had been consumed, burned away. They tasted metallic. [….] Pammy's ashes clung to us. And so I licked them off my fingers. She was the most robust and luscious per­son I have ever known.
Lamott had been braver than either my sister or I.
How strange, I thought, this urge to somehow draw comfort and connection to a tiny remnant of what once was a warm presence and vital life. And my mind made a connection wiser minds might have made earlier. The ashes. Ash Wednesday. The mark of the cross. Christ's sufferings giving meaning, even purposes we cannot know, to our own loss.
"Take, eat, this is my body, broken for you."
All grief is present tense. I miss my parents. I miss my friend Dawn. And yet, even in their deaths I eat hope, faith, and love. The last word does not belong to death. "I am the Alpha and the Omega," Jesus said. "The first and the last." This is what I believe. And I dare to love Him, to hunger for him, to be a finger-lickin' fool for just one crumb more of the Lord's Grace.
"O taste and see that the Lord is good; happy are those who take refuge in him." (Psalm 34:8)