[This interview includes a list of classes which may no longer completely represent our schedule. They do, however, offer a flavor of what Project 12 offers. — jon]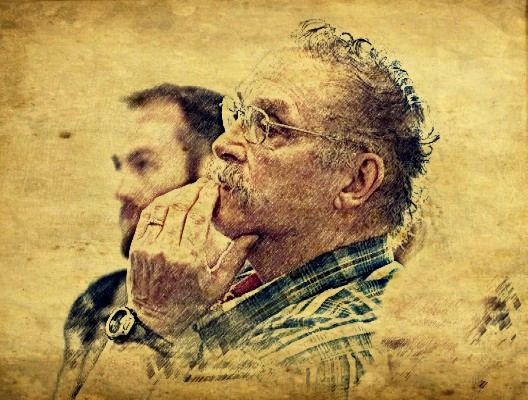 *Curt, the name… what in the world does "Project 12″ mean?
The word "Project" means centered on goals and the number 12 evokes the twelve disciples. The goals of Project 12 are:
Personal Growth
We are interested in searching together to become individually more committed disciples of Jesus Christ resulting in a deep life changing grasp of the very real God Himself, the source and end of all our searching.
Culture/ World View
We want to give our students practical experience in applying Christianity within various cultural contexts.
Bible Studies
We conceive of discipleship as a well rounded exposure to the major themes of the Bible.
Practical Christianity
Our uniqueness as a school comes from the JPUSA community. This is the "extra" element in Project 12. JPUSA Community is a learning experiment in relational Christianity.
There are more complete descriptions at http://www.project12.us
* The term "discipleship training school" or DTS is one that has a long history going back at least to the Jesus movement days. What are some of the specifics of that history?
Jesus People USA, at the beginning was called a "Discipleship Training School." Our early days were made up of worship, studying and witnessing. Through time we who felt God's call to stay and serve Him in the community eventually married, raised families, expanded our ministry outreaches and established businesses. We have continued to hold the core value of welcoming young people to our community as they search for their place in God. But over the years, we found it more and more difficult to fit formal classes into the midst of our busy days. With Project 12 we have re-established some of the same opportunities we had.
* We're in 2013, the Jesus movement era was back in the 1960s and early 70s. What do you see as different about Project 12 and those early DTS programs?
The content is much the same. Bible truth does not change. But we are trying to be a little more effective in presentation. We have much more sophisticated teaching aids and technology. We have found that students who initiate and comment learn far better than the older method of lecture and listen.
We are also attempting to be aware of how our culture has changed and react to and use it in a godly way. Post-modernism is eating away at the philosophy modernism which has been a major enemy to faith. On the other hand post-modernism is a major toxin in the erosion of absolute truth.
* How has Jesus People USA created a unique environment for Project 12′s particular tilt on pursuing discipleship?
Jesus People USA starting in the sixties hippie culture has been sensitive to counter-cultures (holding to a different culture within another culture). Therefore we have been open to receiving, and Project 12 is for, anyone who wants to become a disciple of Jesus. Many of the young people (Project 12 is not only for young people) who come have experienced rejection in school, in church, by their culture or sub-culture. They are drawn to the outward oddness of JPUSA culture. If that guy with a mohawk hair can fit in, maybe I can. one of the first lessons, of course, is that if our oddness doesn't make us a candidate for rejection, it doesn't make us a spiritual giant either. It is just . . . culture.
* Nuts and bolts stuff… Who can attend?, how long is Project 12?, and hey, what does it cost?
There are no educational pre-requisites for Project 12. Christian education starts wherever the person is who wants to learn. Jesus said, "Whosoever will may come."
We are making adjustments to fit a conventional educational calendar since we find that many students who come have other obligations such as summer Christian service that they need to coordinate with our program. So we are transitioning to become a 9 month school starting early September and ending in late May. This year of transition, we are starting September 28 and ending May 31.
The cost is no cost. We work it out by outside donations from people who believe in Christian education, from student led fund raising projects, and from students being integrated into an apprentice service program, working half-time alongside regular JPUSA members.
* Who are the class teachers in Project 12, and what are some of the subjects they offer?
Here is the list:
Project 12 Class Offerings
Name

Description

Teacher

Artifacts of God

What evidences has God left for us? Basic Epistemology.

Curt Mortimer

Community and Growth

Intentional Community based on Jean Vanier, Community and Growth

Neil Taylor

21st Century

Biblical views on contemporary Christian Issues

Such as abortion, war, pornography, bullying, corporate greed etc.

Jon Trott, Tina Herrin, Curt Mortimer

Holy Spirit

The theological doctrine of the Holy Spirit

Glenn Kaiser

The Story of Jesus

Bible study into the books of St. John

Jon Trott

How to Study the Bible

Basic Bible study skills.

Tina Herrin

Jesus in the Old Testament

A Survey study of the books of the Old Testament

Vic Williams

Discipleship

Understanding the Gospel's call on our whole life. Learning Basic Christianity

Curt Mortimer

Sitting with Jesus

Unique approaches to devotional communion with God

Neil Taylor

Jesus' Gifts and Calls

Creativity in a Christian context

Glenn Kaiser

The Jesus I Never Knew

Christology in review. Based on Phillip Yancey's book by the same title.

Ami Moss

Mapping Your Life

Setting goals by understanding your background.

Wendi Kaiser

Life Together

An introduction to what life is like in Jesus People USA.

Jon Trott

Christian Disciplines

Christian Devotional Practices throughout the history of the Church

Brian Moss

Out of the Box

Practical Christianity. Students do projects together where the rubber meets the road.

Jon Trott, Tina Herrin, Curt Mortimer

JPUSA

Jesus People USA Community History from a founder's perspective

John Herrin

Ephesians

Verse by verse through the book of Ephesians

Tina Herrin

Accountability

Study of the Christian virtue of accountability in community..

Tom Cameron

Jesus in the New Testament

A survey of the books of the New Testament

Vic Williams

Romans

Verse by verse through the book of Romans

Wendi Kaiser

Mission Business

How to start and operate a business dedicated to Christian mission support

Tim Bock

Relationships

Biblical wisdom for Christian dating

Tina Herrin

Telling Yourself The Truth

Discipleship in micro. Why don't we do what we want to do. The Romans 7 enigma.

Curt Mortimer

Every Day with Jesus

Introduction to oneself and others. Keys to Christian growth.

Wendi Kaiser
* Jesus People USA (JPUSA) is an intentional community. How does that affect what Project 12 is and the nine month experience of those undertaking Project 12?
Our uniqueness as a school comes from JPUSA. Community is a learning experiment in relational Christianity. There are not many opportunities in this nation to experience first hand what it is like to live in an intentional community. We want the students to experience the miracle of ordinary human beings putting their lives and gifts together to accomplish some extra-ordinary things. We believe this year of practical service rooted in our relationships with one another will have a life-long impact on the students and us in our walk with Jesus Christ.
* Is it too late to enroll for this year's Project 12 experience?
Absolutely not. Though it is best to start in September, we receive students at any time all school year long. We have a graduation at the end of the school and those who have entered during the process simply continue next school year to the place where they entered. We then hold a special graduation for them.
* Give us some specific contacts and links for further information, please.
The whole process can be initiated at http://www.project12.us. If you want to come, just fill out the "Contact Form" and send.There is a yearly calendar and a daily calendar there to see where we are in process. Another place to help in the decision to is http://www.facebook.com/Project12JesusPeople. Lot's of up to date information there. And for unanswered questions email Director, Curt Mortimer at Curt at JPUSA dot org.