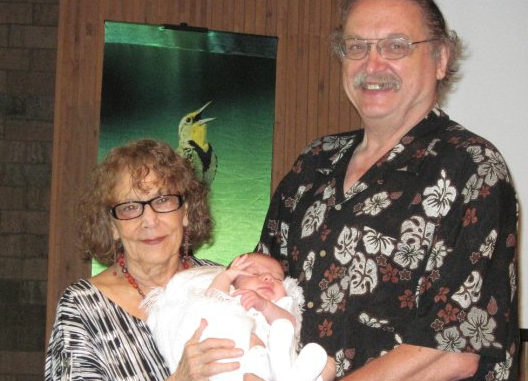 [reposted from the old Wilson Station site… some errors in links and comments may have occurred as a result.]
March 27, 2014 at approximately 6 pm, Ida Dawn Mortimer slipped silently from her husband, family and others of us at Jesus People USA to be with Christ. Dawn was the person many of us viewed as the heart of our community, who through her life exemplified the word "disciple."
This is Dawn's Wilson Station memorial page. Please feel free to add your loving reminisces via the comments section. (Text on this page itself may be updated as well.)
NEWEST POSTS WILL APPEAR FURTHER DOWN on page…. More photos to be added as well, including a few "vintage" ones just added.
List of contributors so far (new will be added!):
(Jon Trott – 1st post)
(Lyda Jackson)
(Glenn Kaiser)
(Wendi Kaiser)
Curt Mortimer's beautiful poetry in memory of Dawn, his wife, much of it romantic rather than mournful: For Dawn – Poems by Curtiss Mortimer.
-=-
Jon Trott:
I've posted my initial reaction to Dawn's death and life: Dawn Mortimer, Mentor and Friend.
So here let me offer a few snippets about Dawn herself:
For I am persuaded, that neither death, nor life, nor angels, nor principalities, nor powers, nor things present, nor things to come, nor height, nor depth, nor any other creature, shall be able to separate us from the love of God, which is in Christ Jesus our Lord.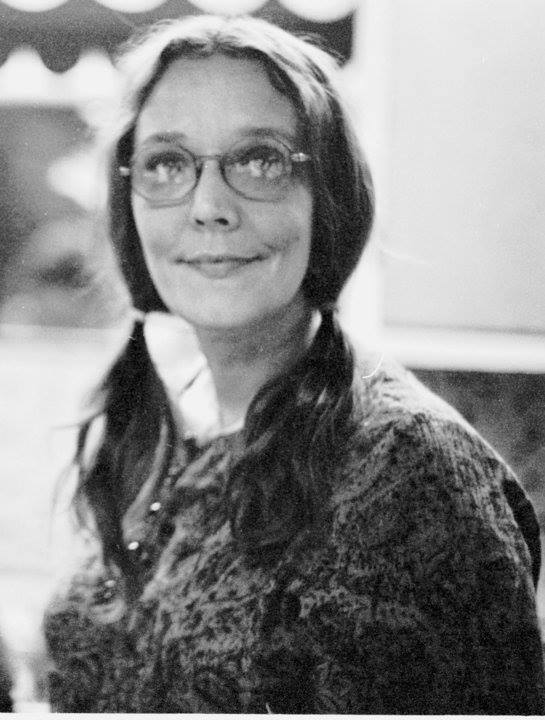 According to her husband Curt, Dawn Mortimer called Romans 8:38, 39 (above) her life verse.
Dawn's favorite section of Scripture, it is universally agreed upon by those of us who knew her, was the Sermon on the Mount (found mainly in Matthew 5).
Dawn edited Cornerstone Magazine from its first issue in 1972 for decades, handing the reins over only to help pioneer (along with Sandra Ramsey) a massive expansion of Jesus People USA's outreach to Uptown's homeless via Cornerstone Community Outreach (ccolife.org).
Dawn, who was allergic to gluten, loved rice crispy bars. A Mounds bar also caused her eyes to light up.
Books. Always. Simon Tugwell's The Beatitudes. A very well-worn collection (complete) of William Barclay's Daily Study Bible commentaries. Jean Vanier's Community and Growth. Every novel written by Francois Mauriac. Various mystery books, including everything from Dorothy Sayers' Lord Peter Wimsey to Stieg Larsson's Girl with the Dragon Tattoo.
Dawn was deeply proud of our President, Barack Obama, and was known to talk back at the TV if he was being maligned there by political opponents.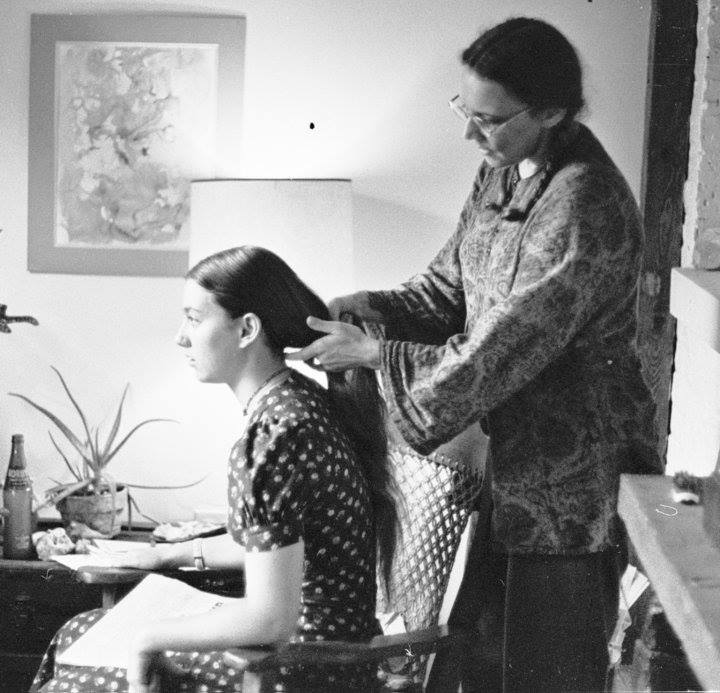 One of Dawn's most-expressed-to-others burdens, which she repeatedly urged others to learn more about and get involved in, was for prisoners. Specifically, prisoners in the United States. Many of us are intent upon taking her burden as our own. Stay tuned.
Dawn was an inward, private person, most comfortable with a small circle of close friends. Yet she intentionally pushed against her own preference by opening her room to all sorts of visitors, tiny children, and anyone else who happened to knock. Her time was not hers, but ours.
Music one associated with Dawn (and Curt)? Perhaps the single piece of music I personally can't hear without thinking of her is Pachelbel's Canon in D.
And to end my own segment of comments, here is a word from Dawn herself, recorded by Nathan Cameron just a little over a year ago:
-=-
Lyda Jackson, long-time JPUSA member, reminisces:
The intentional community that I have been a part of for over 40 years, Jesus People USA (JPUSA), has lost its founder. Early yesterday evening, Dawn Herrin Mortimer, passed away at the age of 80 after a long and courageous battle with emphysema.
To say that Dawn was simply JPUSA's founder would be an understatement. She was a driving force and the heart of the community. She was a visionary, without whose influence, there would never have been a community, a magazine, a music festival, or a homeless shelter, all of which have so profoundly touched the lives of countless individuals.
How do I express what Dawn has meant to me…. I could write volumes.
To me, personally, Dawn was a pastor, a mentor and a friend. I met her at the tender age of 16 when I visited the JPUSA community. She always had a listening ear and would challenge me to do things for God that I never thought possible. Soon after I joined the community, I worked along side Dawn for many years on the Cornerstone Magazine. What a precious time to sit under her mentorship.
When I married my husband, Ron, Dawn served as a bridesmaid in our wedding. I remember when Dawn fell in love with Curt and rejoiced since she thought she was too old for someone to love her. But love her, he did…..
Later, Dawn and I would work together at Cornerstone Community Outreach, where she and Curt took their vision so seriously that they moved into the shelter with the residents.
There is a lot that I will miss about Dawn. Her words of wisdom and encouragement, her funny stories, her infectious laugh, her lessons on the Beatitudes, and her presence.
"Well done, good and faithful servant; you have been faithful over a little, I will set you over much; enter into the joy of your master." – Matthew 25:21
-=-
Glenn Kaiser has commented on his own blog, and gave Wilson Station permission to post those comments here as well:
Dawn!
What a perfect name for an incredible woman of God.
This past Thursday evening we bid goodbye for now… to a Mother, Grandmother, Great-Grandmother, mentor, pastor and dear friend.
I have publicly stated for some 35 years or more that Dawn Mortimer was the most godly person I've ever known. I've actually known quite a few, but none as consistently gracious, wise, loving, kind at heart and typically concerned with justice for the underdog. She was my mother-in-law but more a mother to me than my own Mom.
She loved Jesus and the larger as well as local church her entire life.
When hard-nosed church folk treated us with less than love, respect or at times even sense, she was the peace-maker, the kind one, but also the one who stuck up for the misfits and vagabond, scruffy ones.
She was not without her flaws but they were few.
This amazing daughter of God routinely spoke with compassion and mercy about some of the most taxing, selfish people we've ever worked with in ministry.
Back in my Rez Band days, when nobody else in the room seemed to understand my musical and especially lyrical ideas she "got it", again and again, helping to explain and interpret what I was trying to convey.
If she decided I was being stubborn, ignorant or both (on more than a few occasions over the years) the hardest words she ever had for me were: "Well, just think it over, really pray about it and do what the Lord tells you".
In such moments we both knew her assessment of the issues were biblical, loving and sound… and that I needed to take them to heart and act accordingly.
As the years passed her emphysema became more pronounced and at 80 years of age, her mind sharp but body failing, it was clear her graduation to heaven was at hand.
I had prayed for several months that the Lord would take her gently in her sleep. By His grace, that's exactly what He did appx. 5:30 Thursday afternoon, March 27, 2014.
I could not be more certain that I'll see her again in the presence of God. Well done dear Mother and Friend!
We and this needful world have lost an incredible gift.
Thanks to all for prayers for her wonderful husband Curt, family, extended family and church.
With Love and Deep Affection,
-Glenn
-=-
Wendi Kaiser offered this, written about the family grieving and being with one another:
Curt shared this poem with us they had written together as we sat with so many friends and family around her body. Even the "great-grands" grieved with us comforting and hugging each other with their small arms and teary eyes.
Curt said, " I wrote my parts in honor of her staying above the discouragement and depression that so often accompanies suffering."
We have become acquainted
With the night
As with an enemy, familiar,
An everyday visitor
Who opens up his coat
To share his wares
He is an exhibitionist
In ecstasy over what he has to sell.
Hell has no goods for us.
We will not buy.
Though the shadow try and try and try,
For we have lived and loved and laughed,
In glorious day.
On Thursday night we all had at least 4 hours with her at home before the funeral home folks came to take her body. We all cried, shared stories, laughed and sat together. I, along with Curt, my sister and sister-in-law stayed while the funeral folks wrapped her body gently, placed her in a bag on a stretcher, and rolled her to the hearse. We stayed with Curt. I do not have any more tears tonight.
She lived an amazing life and I loved her dearly. I also knew she needed to leave this world. She was down to 90 lbs or less and every breathe was work. She could not really talk or walk but her smile was great. We were "talking" today about life and perhaps the near future. She wanted to see Noah and attend my sister's graduation. She lived with hope, love and faith.
I was so blessed to have been raised and have worked with my mother as an adult for over 40 years. Many children never have the opportunity to be close to their mothers after reaching adulthood. I am blessed. As I was trying to organize my thoughts and emotions it came to me,
"Even though I walk through the valley of the shadow of death,
I fear no evil, for You are with me;
Your rod and Your staff, they comfort me.
You prepare a table before me in the presence of my enemies;
You have anointed my head with oil; My cup overflows.
Surely goodness and loving-kindness (mercy) will follow me all the days of my life,
And I will dwell in the house of the Lord forever." Psalm 23: 4-6
That was my mother's life and I want it to be mine also.
–Wendi Kaiser