I, along with other people I've been talking with about it, have been reading the book of Revelation (at the end of the Bible).
Are these really the 'end times?'
Is Jesus really coming back, soon?
It is a wonderful thing to have a healthy, reverent fear of the living God!! Come on, either God is real, or He's not. If He's real, I've told myself over the years when doubt lurked around the corner, then I should go all the way with God.
He doesn't want us to be lukewarm. (Not that I have always been so hot, but have always tried to point that way). So now that we're (hopefully) believing in God Almighty — what should we do?
I read this morning from my 'Bible for Busy People', alongside Scriptures from Revelations, the book of Joel. 'What, there's a book of Joel?!' Yes. Here's Joel 2:10-13 about the Lord's day of judging:
"The Lord says, 'Before them the earth shakes, the sky trembles, the sun and moon are darkened, and the stars no longer shine. 11 The LORD thunders at the head of his army; his forces are beyond number, and mighty are those who obey his command. The day of the LORD is great; it is dreadful. Who can endure it?'
12 "Even now," declares the LORD, "return to me with all your heart, with fasting and weeping and mourning." 13 Rend your heart and not your garments. Return to the LORD your God, for he is gracious and compassionate, slow to anger and abounding in love, and he relents from sending calamity.
Then further in my reading, Charles Spurgeon says,
"A shower of fire is coming…. the flood-gates shall soon be opened…. O that the hand of mercy may now lead you to Christ! He is freely set before you in the gospel: His riven side is the rock of shelter. Thou knowest thy need of Him; believe in Him, cast thyself upon Him, and then the fury shall be overpast for ever."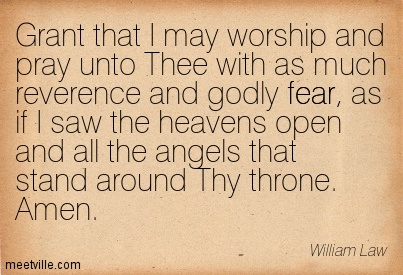 May we all have God's grace to give ourselves to the living God and have an amazing life eternally with God and our loved ones. Now, that's the end of my John the Baptist warning, haha! God really loves you, and I do too, but of course not like Jesus loves you!
– Carol Elaine Durkin Trott