Jeannie Greene first came to my attention one day when, as is always a musical education at Jesus People, I walked down the hall past various open rooms on a hot summer day. A gravelly yet magnificent voice sounding suspiciously like Janis Joplin came belting out of John and Tina's room. But that was no Joplin song.
Hey all you sinners
I'm talkin' to you
I want you to listen
Because I am one, too…
Inquiries were made. John informed me the LP was 1971′s "Mary Called Jeannie Greene," and I wasted little time getting myself a copy. But I knew next to nothing about her, and there was apparently no follow-up album. Every once in a while I'd get out "Mary Called…" just to hear that amazing voice again and maybe to take a trip down memory lane and my younger years.
What I did not find out for a very long time was that Jeannie Greene was no unknown as far as other musicians were concerned. It was in 1958 that Chet Atkins helped her land a recording contract. In the next three years, using the moniker Jeannie[*] Johnson (her birth name was Mary Elizabeth Lee), she released three singles which all sank instantly into obscurity. '65 and '66 saw two more singles, also ill-fated, under the name Jeannie Fortune.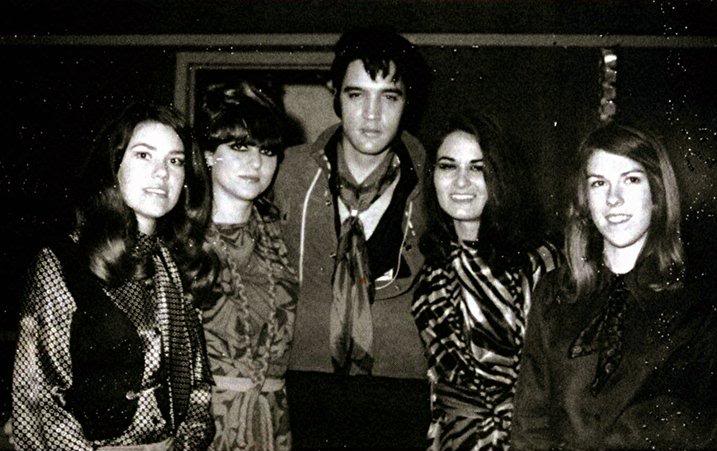 During that era, she met Marlin Greene who became her husband (Marlin would also record at least one quasi-Christian LP in the early 1970s, but we digress). Jeannie began to get a reputation as an excellent back-up vocalist, and sang backing vocals for Elvis Presley on approximately 18 different records. She also recorded with Boz Skaggs and Cher, to name just two more. In 1968, in contrast to what she would be recording only a few years later, Jeannie Greene released a single called "Sure As Sin." It was about a "bad" woman interested only in her man, hardly a stellar outing on any level.
Knowing her history, and looking at the diminutive red-headed white lady, there was simply no warning for her astonishing 1971 LP "Mary Called Jeannie Greene." The voice is gritty, spanning a range going into low alto to soprano and offering both churchy croon and blues/rock thunder. The album, part of an effort to capitalize on a sudden popularity among southern rockers, did not sell well. It is extremely hard today to understand why. Produced by Don Nix at the famous Muscle Shoal Studios and with their first tier of musicians, "Mary Called…" is a nearly-perfect gem.
The love song "Joa-Bim" offers an example of her quieter side (see first video below) while the short but quickly intense "Peter Put Away Your Sword" gets right to it! Have fun listening to both.
)
)
* She used both one and two 'n's in Jeannie… I stuck with the two.