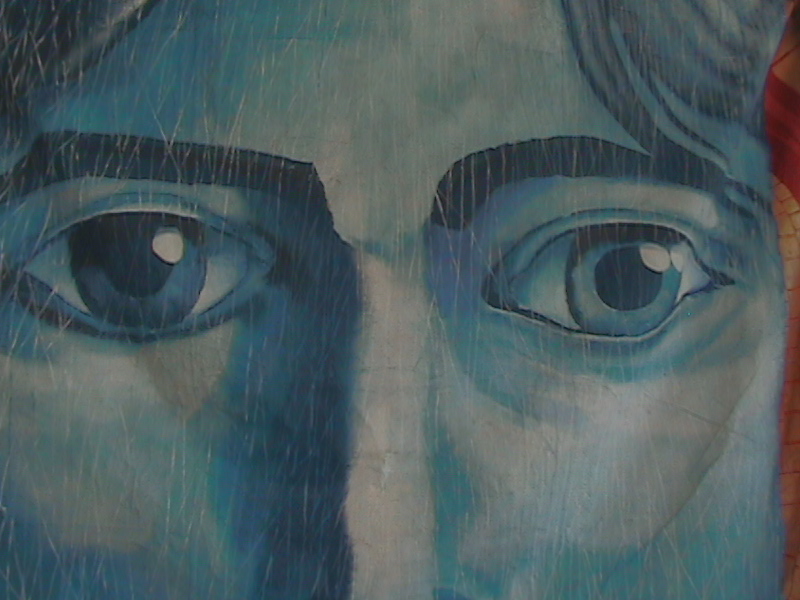 "Our need for love is infinite, and what community can afford us is finite. We make an idol of community if we cling to human beings and hope in them to meet every need. Even in community, in fact sometimes especially in community, we must learn not to turn from our sufferings, but to name them the best we can and bring them to God. In the long run, community is only possible when its members have learned to wait like Jesus, on that one renewable resource at the heart of all things, God's resurrection love. Everything else is reflected light." — The intentional Christian Community Handbook, David Janzen, Paraclete Press 2013, p. 238.
A couple of weeks ago, I started on depression meds. A Christian for four decades this year, member of an intentional Christian Community (Jesus People USA / JPUSA) for thirty-six years… isn't depression an admission of failure? And shouldn't I pray, perhaps even about some hidden sin or another, that may be causing these blues? I did pray. I did self-inventory. Thank God for good counsel, as when I floated the idea of seeking medical help others around me immediately affirmed and even confirmed my own suspicions re my depression. Science can (and sometimes should!) become a part of our journey toward well-being spiritually.
But part of this journey in recent years has been about the loss or diminution of human relationships in which I had greatly invested. My father and mother died. (I've written a poem about watching my father die in hospice.) Others I hold dear have rejected me categorically, a "death" of sorts relationally. My dear friend and mentor almost since the first day I joined JPUSA in 1977 nearly died this past year and remains in frail health. And as the JPUSA community grows and continues to change (as it should), my own role within the community has become even more ambiguous than normal. I find less security within the roles I fill here at Jesus People.
In short, my life has become increasingly ambiguous relationally. Even my wife, flesh of my flesh and heart of my heart, finds me a conundrum. What is it that I want from all these relationships? And why can't I find it?
I joined JPUSA all those years ago because I believed God had called me as his child to plant myself here. I still believe that. Yet I also confess, with some surprise at my own belated insight, that some of my reasons for remaining in JPUSA are selfish reasons. I love these people in a very ambiguous and not wholly pure manner; my love for them in part is rooted in what they can do for me. I feel secure (or at least have felt secure) in my identity as a productive member of Jesus People. There's nothing wrong with finding pleasure in community, especially when that pleasure is in large part one person's outworking of what they believe to be their calling in Christ. And yes, I still do believe my calling is right here!
Yet in that calling there is also a warning. Community itself cannot rescue me, cannot save me, cannot assure me of either security or spiritual fullness. Suffering takes place in the heart of community just as joy is at the heart of community. Human relationships are finite! And human relationships do not define my own identity, as much as I wish they would or could. I am either a committed disciple of Jesus Christ who loves Him so fiercely that all other loves seem hates in comparison, or I am not. Scripture is clear on this:
While he was still speaking to the crowds, his mother and his brothers were standing outside, wanting to speak to him. Someone told him, "Look, your mother and your brothers are standing outside, wanting to speak to you." But to the one who had told him this, Jesus replied, "Who is my mother, and who are my brothers?" And pointing to his disciples, he said, "Here are my mother and my brothers! For whoever does the will of my Father in heaven is my brother and sister and mother." [Matthew 12:45-50, NRSV]
Some sects have tried to apply this to leaving one's birth family to join their spiritual family (the destructive group The Children of God/Family of Love/Family comes to mind). But I am suggesting that it is more radical than that. Jesus is here saying that those in God's Family are defined by their obedience to God and not by their membership in any family — physical or spiritual! This is indeed a radical concept for someone such as myself, who feasts on human relationships like a human in the desert yearns for water.
All of this is laden with ambiguity. We are commanded as Christians to in some way, shape, or form be a part of Christ's visible Body, the Church. And the Church is about human relationships! Yet we are also warned against having idols. And can human relationship become an idol? I believe so. Just as food, which is necessary, can become an idol to someone tempted by gluttony.
We do need human relationship. That is not ambiguous. But if we are wise, we seek out human relationships which are contextualized, rooted in, Jesus Christ, His Word, and His Resurrection. Any community — Christian or non-christian — which we raise above the singular and radical call to follow Jesus as His disciple has been made into an idol. In my own opinion, Mormonism has done this with the nuclear family (and Evangelicalism often follows suit). I could easily do this with my marriage, except for Carol, a godly wife who relentlessly focuses upon the call of Jesus Christ.
The limitation of community will quickly show up if I — or anyone else — makes that community (whatever relationships it consists of) their North Star. Community is strengthened when we allow it to be relativized by the Holy Spirit. That is, when we view human relationships in their glorious yet messy finitude and allow God's Spirit to breathe into us through those broken relationships, we will focus on God. The relationships can be allowed to sometimes fail us because we aren't misled into believing they'd ever do otherwise. And, as Jean Vanier says, "Forgiveness is the heart of community." We forgive not because we are Christian communitarians, in some sort of "holier than thou" club, but rather because we are disciples of the Perfect Lamb of God Who forgave and continues to forgive us through His torturous death upon the cross.
All relationships, all loves, are relativized through that One Absolute Love. And in that Love, all other loves can be redeemed.
I may need depression medicine, but I am not the victim of despair. There is a floor to this house and that floor is the Love of God. Through my fallible Christian brothers and sisters — through my own fallibility as well — I see that Love refracted as light through a prism. I remain here at Jesus People USA because I find God here, God's Love here, in the midst of suffering and joy and human highs and lows. But most of all I remain here because as a disciple of Jesus Christ I am called to remain where my heart tells me he wants me.
Related: How did Jesus People USA see themselves back in 1978?
Related: I Hate Community!
Related: An Existentialist Farm Boy's Slow Fall Toward Jesus